Labrador retriever makes global headlines after Mexican president praises her work following deadly 7. 1 magnitude quake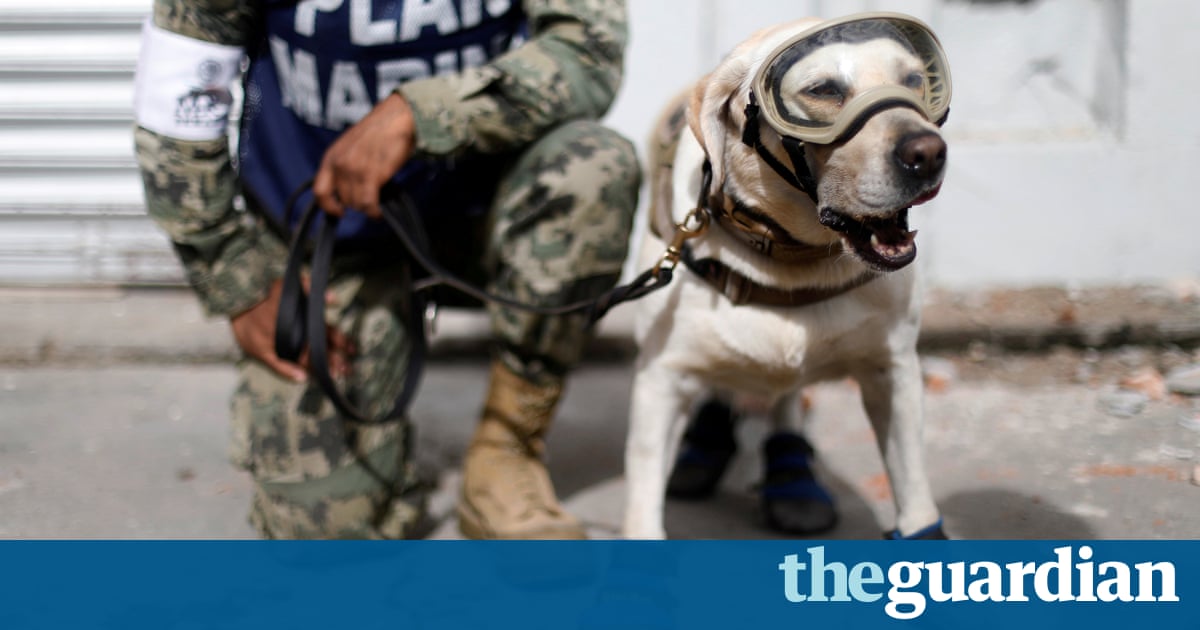 A labrador retriever has made worldwide headlines following her rescue efforts in Mexicos recent earthquakes. The local heroine, who goes by the name of Frida, is employed by the Mexican navy (SEMAR) to conduct search and rescue missions in the event of a natural disaster.
Fridas efforts first came to light two weeks ago when an earthquake struck the Mexican state of Oaxaca. Wearing protective goggles, a khaki harness and two pairs of booties, the seven-year-old dog managed to detect the body of a Juchitan police officer and several others under the rubble.